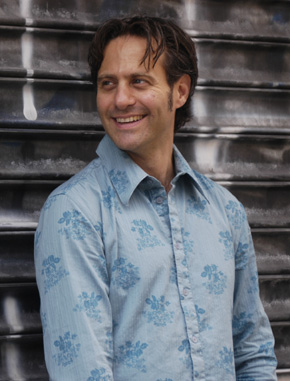 Dave Fields has music not just in his blood, but also in his genes. Fascinated with music from the very beginning, he studied piano at a very early age and began learning musical composition, arranging and production on his father's knee. His father is Sammy Fields, a well known composer-arranger-producer of great American standards as well a collaborator with the great Hollywood, Broadway and standards writer, Sammy Cahn.

Dave Fields discovered his love for the guitar at age thirteen and was soon playing on sessions with his father, and writing his first score for a big band at age 16. In high school, Dave had been exposed to some of the top session musicians, composers and arrangers in America.

After high school, Dave attended the Berklee School of Music in Boston where he studied performance and composition/arranging. After college, Dave soon found a career back in New York as a budding composer/arranger/producer working for independent record labels and also playing on records as a "first-call" guitarist-multi-instrumentalist with likes of GRP productions and Ahmet Ertegen.

Dave Fields was the band/writer director for the world renowned New Voices of Freedom performing with U2 in their movie "RATTLE AND HUM". He has also worked with other musical legends including Aretha Franklin, Lenny Kravitz, Sean Lennon, The Drifters and Tommy James.

Dave also has extensive TV, Radio, Broadway and film musical credits including the movie SECRETARY with Angelo Badalamenti, Comedy Central, The Learning Channel, Fun Factory (a nationally syndicated radio show) and the cast album of the Broadway hit "Bright Lights, Big City". Just take a look at some of his working credits.

Dave Fields is a former staff member of Look music where he produced and wrote many national TV and Radio commercials. He has also been a significant contributor to a variety of stock music libraries including Aircraft Music Library. Dave founded Fields Music in 1996. Fields Music has focused on TV, film, interactive and industrials, along with recording producing the Fields Music Library, his own extensive and constantly expanding library of "original" stock music.
Fields Music is proud to announce "BACK IN BLUESVILLE" (Roxy Perry) Wins best self produced CD for 2006 in Memphis at the IBC! Produced, recorded, co-written and mixed by Dave Fields Jersey Shore Jazz and Blues Foundation (JSJBF) entry.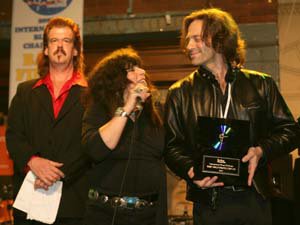 Listen to tracks from this award winning CD

You can find more information about Dave Fields on The Official Dave Fields Website